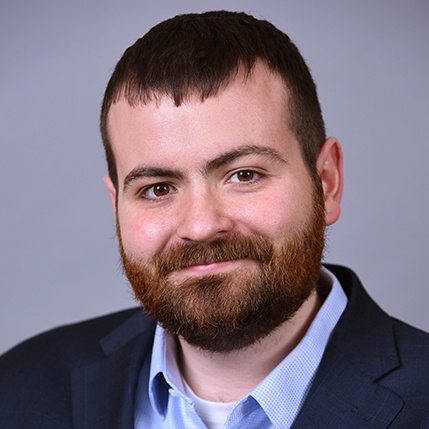 John Lee Burns is a Doctoral student in the Health and Bioinformatics program, minoring in Data Science. He holds an MS in Health informatics, a BS in Computer Science, and is Project Management Professional (PMP) certified.
John works as an IT Project Manager and Informatics Director at IU School of Medicine in the department of radiology and imaging sciences. His team develops novel web applications supporting research, education, and clinical projects as well as the physicians' PACS/RIS environment, among other informatics needs. Highlights include – real-time workflow management tools using HL7 interfaces to support multiple PACS/RIS worklists for radiologists and emergency patient monitoring, indexing of ~20 million exams for RIS/LIS data using Elastic Search, de-identification/anonymization tools for DICOM images, and radiology report text, PACS workstation virtualization using Hyper-V VDI infrastructure, radiopharmaceutical and modality scheduling software.
John's research interests surround real-time clinical decision support, natural language processing, and conversational agents.